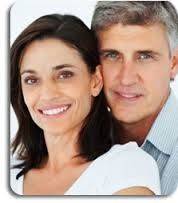 Advice from a CEO
You have lived long and accomplished a lot. You know that you can be an effective employee for a company if given the opportunity. You have a proven track record. And you have written a thorough list of it all. However, the purpose of a resume is not to get a job; it is to get an interview. So we do not want to give our entire work history, just highlights that will spark interest so the company will invite you in to hear more. Instead of long list of your duties and accomplishments, summarize them. The ideal resume is one page. It should never be more than two pages.
I must warn you, if you do not already know: There is rampant age discrimination among companies when filling their open positions. They rarely want to hire anyone over 35, regardless of their experience. In fact, too much experience and education can sometimes hurt a person's chances. (This is another reason why you do not want an exhaustive resume.) Companies are looking for employees they can mold into their business. They see older people as resistant to change and new ways. — The biggest waste of tremendous talent in America is among people 35 and up. Companies see them as too rigid and too old. Consequently, do not go back too far in your work history: It gives away your age. List your experience without using dates.
The most important thing for a resume is to incorporate the keywords companies use in their job postings. Many companies use computers to scan resumes and to automatically select which should be read by an HR person. If resumes do not have the correct keywords then they are not read.
Here is a popular article I wrote on how to write a winning resume: https://www.linkedin.com/pulse/get-job-resume-mark-baird?trk=mp-reader-card
When you cannot find a job then you need to create one. If your job search has stalled, this should be seriously considered. Your experience and accomplishments have already taught you almost everything you need to know to succeed. — If you choose to go in this direction, I will help you do that too. I wroteThe Patriotic Business Plan especially for entrepreneurs.
For US veterans, I have created a business for them to own: US Military Maintenance. For about $2500 you will be up and running, including having all of your equipment, website, etc. I have veterans in Florida and Kentucky that started their own USMM businesses a few months ago. They are going gang busters! If you are interested, I will introduce you and you can get the scuttlebutt straight from them.
Hope this was some help to you.
Mark Baird/ mailto: ceo@hirepatriots.com
Share us on