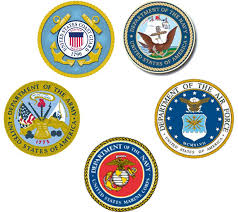 Your Military Branch Brand of Coffee
This is a great present for any US veteran that you know. Perhaps it is a son, daughter, niece, nephew, grandchild or friend. — This is a guaranteed winner!
All US Veterans are proud of their military service and the branch they joined. Now, every active member or veteran can be sent gourmet coffee bags with a Marine, Army, Navy or Air Force logo. – And these sales help create an employment safety net across America for US veterans and their spouses too.– Just click the link at the bottom to make your order.
Branded bags of gourmet coffee with the name and logo of your branch of the US is a great promotion for any US military organization or charity too. And it is a lot of fun. We provide free labeling. We make fundraising as easy and as profitable as possible.
Just send this email out to your friends and organization's members, and have them do the same, then you will see your funds grow:
Hello, I am (your name), the founder of (your organization).  Explain why you need funds and what they will be used for.
We have partnered with SpiritUSAFundraising.com to help earn money for our cause and expansion.  This will help all veterans supplement their families' incomes. A nationally recognized and award winning gourmet roaster will roast your special order and it will be sent directly to you with your private label choice. We receive a portion of every sale.  Our largest donation comes from the three bag order.
You probably love coffee or know someone who does.  Please help our cause by purchasing from SpiritUSAFundraising.com.  You and your friends may purchase from this link. http://rockymountainroasting.com/spiritusa.aspx

Sincerely,
Your Name
Phone Number
*If you have question or want more information please contact:
Warren Schroefel: Marketing and Sales, Western and Southern States: Phone — 307-267-5520
Tim Cattabiani: Marketing and Sales, Eastern and Midwestern States: Phone — 614-446-2606
Share us on