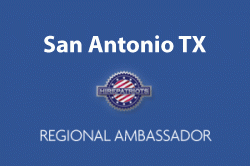 Categories
Personal Services
Cedrick has 20 years of military experience and about to retire soon. He is a United States Hospital Corpsman who has served with the United States Marine Corps for most of his career saving marines on the battlefield. After faithfully serving in 2 combat tours in Iraq and leading a medical effort for nearly 1,000 Sailors and Marines he now faces the toughest challenge of his career. The challenge of Life after the Military! His awards include the Presidential Unit Citation, 4 Navy and Marine Corps Achievement Medals, and Global War On Terrorism Combat Operations Medal. Although he has been an accomplished instructor, has leadership skills, and has learned discipline from the Marine Corps, Cedrick still found it tough to land a reasonable job offer from his experience. After careful deliberation and not wanting to endure further disappointment he found an avenue that was not only working but was helping other Vets to be successful also. Cedrick found the world of the Multi-Billion Dollar Cellular Phone Service Industry. An industry that is not only growing but projected to have a 40% increase in mobile phone users in the U.S. alone in the next year. The best part as he describes it is that he didn't have to worry about being fired or layed off. He now was a business owner in a highly profitable field that was not going anywhere anytime soon. Mobile is a way of life and he paid attention to trends such as Facebook, Groupon, Pinterest, and Google+. All of which are connected to mobile phones. He set his own hours and he was able to teach others to do the same. But the most important of all was he was helping veterans back to work for themselves or helped them save tremendously on their cell phone bill each month. Helping Veterans to increase the odds in their favor to feel secure about walking out into civilian life and being ready to support a family was now his primary mission.
***Cedrick is partnered with a company that is offering Mobile Phone Service for $49 a month Unlimited Talk, Text, and Web on a Worldwide 4G Network. (T-Mobile Towers) With a referral program that can allow you to get your phone bill for FREE every month! How many Veterans do you know could benefit from that?
** If you are looking for a Cheaper Mobile Phone Bill without sacrificing great coverage, or you want to know more about Cedrick's Cell Phone Service Outreach Program then please email Cedrick for more information.
Contact
On the map