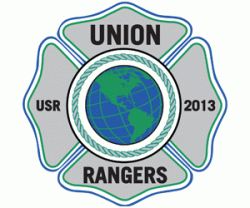 Categories
Economic Development
The goal of Union Rangers is to develop capacity for our veterans within an organized employee-owned workforce based in green technology.
'Green' means methods recognized as both economical and ecological through by production and delivery process. This workforce will benefit from our alliances that further our mission to invest and develop green jobs owned by its workforce.
MISSION STATEMENT
Union Rangers are working to revitalize the American economy by creating  middle-class jobs while protecting the environment, securing our nation's energy future and ensuring the United States as a global leader in the 21st century economy.
Union Rangers nurture competitive economic job growth by its mission:
Build Strategic Partnerships
Promote Regionalism
Invest in Job Creation
Develop Worker-Owned Coops
Union Rangers is a US national non-profit worker-coop established with guidance from our worker relationships to:
train and employ veterans ( NOT exclusively ) as a workforce in emerging environmental industries.
These worker relationships include but are not limited to:
Nightingale Corporation
State Universities
Hire Patriots
Union Rangers strive to create economic opportunity (jobs) through these relationships by investing and or licensing 'green' research and development as made available through our mission network. This includes securing working relationships with proven capital intermediaries which are of like mission to promote worker owned cooperatives.  For more information visit :  http://www.USR.org
Contact
On the map