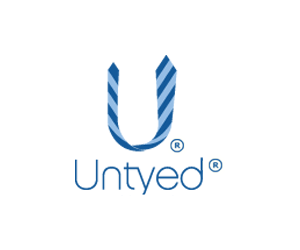 Categories
Business Services
Untyed is using the power of networking to help veterans find employment. With more than 2000 business leaders, our North Texas data base is ripe with small and medium sized businesses that can have an impact on hiring our Patriots!
As a Navy veteran, Tyler Pierson co-founder of Untyed, circled up other like-minded veterans to help him offer Hire Patriots assistance in North Texas. Rusty Cone, Stephen Norred, Donnie Walker, Rod Bryant and Zach Whitt will all be active in pursuing opportunities through the Hire Patriots/Untyed website.
Untyed is the premier networking group for business leaders connecting with like-minded people to build relationships that will help everyone prosper. We charge no fee to attend our invitation only events. Our belief is that leaders of business know what an hour of their time is worth. If you are one of those people that can and will lend value to other members then we want you to be a part.
Untyed was started in November 2009 in Dallas, Texas. Since that time we have held over 300 events of which the first 200 were spent on fine tuning our program. As of April, 2012 over 5000 business leaders, with an average of 16 per event, have attended.
Untyed attracts the very best by creating an environment of trust. We do not allow sales presentations and our speakers deliver the very best programs on current business practices that send our members away with something they can use to make their personal and/or professional lives better.
We are often asked why we don't act like other networking groups and allow attendees to deliver a 30 second commercial – because we are not like all of the others. We believe that relationships are built by shaking hands and getting to know one another. Our events are usually attended by 25 members or less and allow time for everyone to meet.
With the number of events completed over the past three years we believe we have landed on a successful model by listening to the many things our members wished they could find and have indeed found with Untyed. We have numerous testimonials but believe you have to visit and feel the real difference to see if Untyed is right for you and you are right for Untyed.
Brenda and Tyler Pierson began Untyed out of total frustration for the "networking scene". As a hiring manager Tyler would find himself in the same situation as other business leaders at typical events. Most everyone attending was selling and few if any were buying!
Sole proprietors, multi-level marketers and sales people are some of the most hardworking individuals that help drive this economy but do not have to deal with the many issues those responsible for employees must handle daily. Therefore we have qualifications for membership.
Untyed is not supported by dues and therefore does need to rely on membership for our success. Our success relies solely on the value that members gain and sponsors support.
Brenda handles the finances of the Untyed operation and Tyler handles the public relations side. With the help of awesome sponsors that have supported Untyed in the building of a unique model Untyed has emerged as a sought after event for business leaders in Dallas/Fort Worth and Austin communities.
MISSION OF UNTYED
Untyed will create an environment where qualified business leaders can build relationships based on giving first and often thus improving the members' personal and professional lives.
Contact
On the map