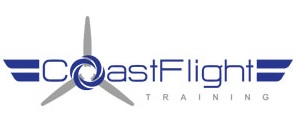 Categories
Education and Training
Coast Flight has partnered with Indian Hills and SkyWest Airlines to create an Airline Career Training Program that offers employment to students before they begin flight training. By successfully passing ACT screening, you will begin an all-inclusive airline training program with rigorous professional flight standards, career guidance and concurrent online college courses. The ACT Program will provide you with a comprehensive learning experience and a defined path to employment.
During your training, you will receive professional pilot mentorship and will develop leadership, professionalism and crew management skills. With three days of flight training per week, You will become a flight instructor within 18 months and complete the program within 21 months!
At the conclusion of the program, you will graduate with an Associate's Degree in Aviation Pilot Training. In addition, you will be certified with both a Commercial Multi-Engine Rating and Instructor Ratings (CFI, CFII and MEI). You will then enter into the SkyWest Cadet Program and a job will be waiting for you. Financial aid is available and veterans can utilize VA Benefits to cover up to 100% of the cost of this program. Begin screening and be on your way to a career at SkyWest Airlines.
Contact
On the map