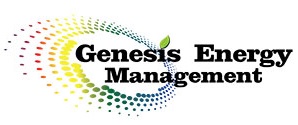 Categories
Business Services
When companies and or governments possess all the correct energy information, they can choose to implement energy reduction practices which work to meet the objectives for sustainable operations. Every single building and the equipment within them must be optimized to produce the least amount of waste and consume the least amount of energy. Building energy efficiency within the depressed economic environment we are now in is more important than ever.
In order to provide detailed information pertaining to energy usage and carbon emissions, building energy efficiency procedures and related energy management systems must be discussed at the executive management and or boardroom level. There are massive financial reasons to address energy management to reduce energy related costs. Quite apart from greenhouse gas reduction, building energy efficiency drives costs savings and improved economic health for every organization. This level of change will call for consistent and urgent action with implementation of new building energy efficiency processes, resource management, and likely energy management software systems.  Genesis Energy Management delivers the finest in energy management systems….TigaNET.
*****
How Complex Organizations Save Up To 30% of the Money They Spend on Energy and Maintenance with Genesis Energy Management Powered by TigaNET.
Sound unbelievable? How you can do it with the Genesis solutions…
Genesis is a provider of technology and services for retailers and other complex organizations. We do one thing better than anyone else. We help our clients manage energy, dramatically reduce maintenance and enhance environmental performance through a single set of closely related technologies.
Energy – Through improved energy management you can save up to about 15% of your current energy cost
Maintenance Reduction Actions – Through improved LED lighting and HVAC enhancement retrofits, you can see dramatic reductions in maintenance costs whereby you can save about 15% of your current maintenance cost
Energy & Reduced Maintenance (together) – By better managing the interrelationships between both energy and maintenance reduction, you can save even more on both energy and maintenance cost.
The amount you can save will depend on just how sophisticated you are today. If you spend more than about $1 million a year on energy, your potential savings are big enough to make this worth your time. Currently, Genesis is supporting several of the biggest retailers in the USA Through a national accounts program.
Contact
On the map