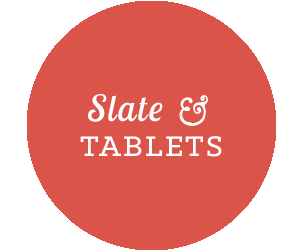 Categories
Web Development
Web Hosting
Website Services
Spotlight Benefits:
• Crowdsourced Platform: Any approved authors can write, blog, and update simultaneously!
• Centralization: Aggregate all updates, blogs, and social media streams – users now have a single source for access to all community information
• Brand Value: Increase brand recognition and stakeholder engagement
• Memories to Memorabilia: Users can print their favorite content on personalized photo products!
Communities use Spotlight to:
• Create or convene intimate networks – engage and support your followers directly
• Provide tailored content and local updates to your subscribers
• Deliver immediate community access at all times – use any device to report, blog, and post photos in real-time
• Drive interest to your school, affiliates, and partners – increase exposure, stakeholder engagement, and community outreach
• Act as a point of entry to build and engage new communities – build student, parent, volunteer, fundraising networks, and more
• Anything you can dream up! Spotlight is versatile and powerful technology that can support any cause or community!
Our Team
Matt Meyers, President
After a successful first year of teaching, Matt founded Slate & Tablets with the goal of filling the gaps he saw in classroom technology. Three years later, he's been recognized as one of GOOD Magazine's Ten Most Innovative Teachers in America, as well as one of "20 to Watch in Ed Tech" from the National School Boards Association. He's also responsible for the curriculum of Greenwich High School's new computer science program, which he teaches at the school.
John Raffaeli, CEO
John began his career as an international education operator where he helped grow his firm ten-fold in under a year. He then joined a private equity partner to evaluate deals specifically in education and technology. Afterwards, John founded his own management consulting firm focused primarily on the education space and spent time as an advisor in Washington. At Slate & Tablets, he is responsible for the strategic oversight, operational guidance and continued growth of the firm.
HirePatriots Partnership with Slate & Tablets
Slate & Tablets has developed a partnership with HirePatriots to help bring veterans awareness to schools.  This will allow people across the country to join the movement through a combination of curated content, awareness campaigns, and modern, accessible, technology.
Get Involved
Want to get involved? We'd love to endorse and support your school! Let us know when, where, and what you'll be doing at school and we'll take care of promoting your work. Email us at hello@slate-tablets.com for more info.
Contact
On the map