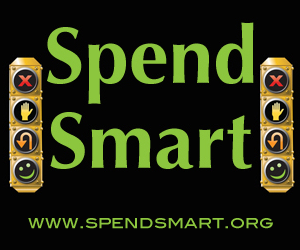 Categories
Business Development
Consumer Services
Education and Training
Entrepreneurship
Financial Services
Fundraising
Health and Wellness
Life Coaching
Wealth Management
Jeff Morris & Gregory A. Spencer are authors and co-founders of SpendSmart.org, a 501 c (3) Global Servant Leadership, Financial Literacy & Wellness Educational Nonprofit. We provide unbiased financial health and wellness workshops, webinars, money coaching, and eLearning online training that are transformative, culturally relevant, sustainable, and measureable.
Jeff Morris – President, is an honorably discharged, disabled U.S. Marine veteran. He served as a sergeant in the 1st Marine Division, and is a graduate of The Scout Sniper School. He served as Chief Scout for Charlie Company – 1st Battalion Seventh Marine Surveillance Target and Acquisition Platoon. He also served as a Ceremonial Sergeant at the San Diego Marine Recruit Depot.
Jeff and Greg have approached their intent to eliminate financial despair in families as a calling. Morris and Spencer have both been impacted by what they teach. Both Founders have dealt with personal and business success as well as financial anguish. Like many in today's economy, their families have also suffered the pain, hopelessness, shame, guilt, and embarrassment of bankruptcy, foreclosure, job loss, unemployment, health issues, and relationship challenges.
Family members have experienced homelessness, shelters, food banks, and public assistance. Who's at risk? In these tough times, every family is at risk. Their experience and training uniquely qualify them to understand, support, and to help military families and others create a plan for financial freedom, as they have done.
Gregory A. Spencer – CEO, has international and national experience leading workshops, trainings, and outreach to the business and at-risk communities in the areas of leadership, sales, ministry, and character development.
Jeff and Greg are certified: Money Coaches, Life Coaches, Financial Literacy Instructors, and University Instructors.
SpendSmart.org specializes in helping: veterans, active military, their families & children, At-Risk communities, schools, churches, and individuals learn how to live debt-free and stress-free.
Studies indicate that the military community has some of the highest levels of financial stress, marital strife, divorce rates, family abuse, as well as credit & debt issues. All of these elements are major contributing factors to financial distress and hopelessness.
Our transformative workshops help you learn and understand the reasons "why" you make the financial decisions that you make. We then provide you with a simple plan to reduce fights over money, improve your relationships, and create a simple plan of action. We do this with our 90-90-90 Action Plan.
CONTACT SPENDSMART.ORG TO FIND OUT HOW OUR CUSTOMIZED WORKSHOPS CAN HELP YOU:
Understand How Your Financial Dreams Can Still Come True
Manage Your MoneTude™ Personality Type
Reduce Fights over Money by 95% in 3 Minutes or Less
Establish, Repair, and Resuscitate your Credit
Become Debt-Free and Stress-Free
Find an Extra $200 – $500 Per Month
Understand to Control Your Emotional Spending
Survive and Thrive through Tough Economic Times
Teach your Family the 5 Steps to Financial Peace
Invest and Become a Military Millionaire
SPENDSMART.ORG IS A NATIONALLY AWARD WINNING ORGANIZATION WITH THE FOLLOWING RECOGNITIONS:
The White House: Presidential Citizens Medal Award, Nominee
GuideStar: Valued Partner Seal of Approval
Financial Planning Magazine: National Pro Bono Award Winners
California State Legislature: Certificate of Recognition
CNN Heroes Award: Community Crusader Award, Finalists
San Diego Business Journal: CEO & CFO of the Year Award, Finalists
San Diego Business Journal: Healthiest Company Award, Finalists
San Diego Business Journal: Innovation Award, Finalists
San Diego Business Journal: Marketing Professionals Award, Finalists
San Diego North Chamber: Business Achievement Award, Finalists
Ernst & Young: Entrepreneur of the Year Award, Finalists
Classy Awards: Small Charity of the Year Award, Finalists
Governor Beshear: Commissioned as a Kentucky Colonel
10 News Leadership Award, Finalist
We are honored to serve by helping you help yourself and your family.
Contact
On the map