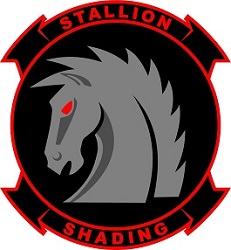 Categories
Point of Contact
Founded in 2011, Stallion Shading is a subsidiary of The Anna Davis Group with staff who have over 35 years of combined experience in the Commercial Window Treatment field. Stallion Shading is a C-61/D-52 licensed contractor and a certified DVBE Company focused on the management of Commercial Window Treatment services and executions which is based in San Diego County also serving LA, OC, and Riverside counties.
In addition to your common manual treatments, as a Window Treatment Technologies Leader, Stallion Shading is here to assist in the pre-planning of Smart Window Treatments as stand-alone packages or integration with BMS's including final commissioning. Stallion Shading is also beginning the groundwork to be a leading provider of reliable Off-The-Grid stand alone and integrated Motorized Shading Systems to lend to Title 24 Requirements and less carbon footprint of shading systems installed.
At this time we are growing rapidly as we are currently the only DVBE in the Window Treatment Trade in the state. Our company culture ingrains the logistical infrastructure so necessary in the Military to support the projects we are involved with. We recognize this dynamic can be, and sometimes is more important than the quality of the product being specified.
We are in search of high quality candidates that can learn and adapt rapidly in a high tempo environment. Additionally, they must be skilled with hand held power tools, attention to detail and must be able to maintain a clean work environment due to the nature of our profession being a "clean" final trade.
Contact
On the map