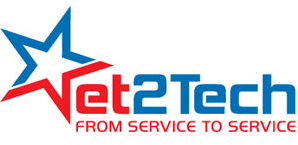 Categories
Education and Training
A Legacy for Learning Corporation provides scholarships to qualified veterans for enrollment in the TechU24/7 Commercial Foodservice Equipment Repair Technician training program.
OPPORTUNITY: The commercial food equipment service industry has the need to fill thousands of positions for commercial food equipment repair technicians nationwide.
PROGRAM: The TechU24/7 basic technician training program is an online training program that equips candidates with the basic knowledge and skills commercial food equipment service companies require for entry-level technicians. The program is approved by the Veterans Administration under the Licensing and Certification Approval System (LACAS). Candidates who complete the online training program will take a final proctored exam at one of more than 200 authorized service company locations nationwide. Upon passing the proctored exam every student is guaranteed a job interview with the proctoring service company which can lead to a technician position with their company. Additionally, graduates of the program will have access to a growing proprietary database of more than 850 companies nationwide who are interested in hiring graduates of this program. This unique online training program can put candidates into careers a commercial food equipment repair technicians in as short as one month.
Contact
On the map