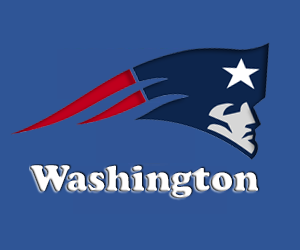 Categories
Personal Services
HirePatriots.com was launched in 2005. The founders were living next door to Camp Pendleton Marine Base. One
day a Marine who had just returned home from Iraq knocked on their door. "Sir," he said, "I just got back from deployment and found out that my wife was laid-off a couple of months before I got back home.  And when I got back today I found out that our utilities were turned off. So I need to earn some extra money to make sure that we can have lights and heat before my kids go to sleep tonight. – Is there any work or repairs that I can do for you around your home or yard?"
Our founders wanted to just give the Marine the money he needed; but, he insisted on working for it. So he cleaned their house, did yardwork and fixed the carburetor on an old car they had. The Marine earned $100 that day and got his bills paid.
After that our founders created HireMarines.com to see if any other residents wanted to hire local Marines. Within a few months 10,000 residents and Marines were coming to the site every week!  — The website changed its name to HirePatriots.com when the sailors in San Diego asked if they could use the site too.
The site has been a tremendous help to active duty, Reserves and Guard since. And now it is providing a daily source of income for transitioned troops all across America. HirePatriots has helped over 500,000 US veterans find employment to date. But there is a lot more work to do. Nearly 50% of current transitioned veterans are taking more than 3 years before they find sustainable employment. This is devasting to them and their families.
The mission of HirePatriots is to create a nationwide employment safety net for US veterans. So wherever a veteran lives in the US, they can find work every day, with either a One Day, Temporary or Full Time job from the HirePatriots website.
HirePatriots is represented by veteran owned and patriotic businesses across America. Each has their own HirePatriots site and job board for their area. But there are many more states and communities that HirePatriots needs to reach in order to achieve their goal of 100% employment for every willing and able US veteran.
HirePatriots has received the one of the highest civilian honors a US President can bestow from both President Bush and President Obama: The Congressional Medal of Merit, and the Presidents Volunteer Service Medal. We are lauded by the Pentagon and the Joint Chiefs of Staff.
This unique, patriotic, employment program also stimulates local economies. It has received the Visionary Award for Economic Development and the Chamber's Extra Mile Award.
HirePatriots is a program of Patriotic Hearts, a 501c3 non-profit (EIN 20-8599179).  There are 10 additional programs for US veterans that they also offer. All of its services are offered at no cost. It is supported by donations, corporate sponsorships and grants.
Patriotic Hearts is managed by a 5 member Board of Directors. Our business members elect a representative to that Board.  And we are developing an Advisory Board of CEO's, HR Directors, Bankers, retired US military officers, etc.
There are no salaried officers or employees of Patriotic Hearts. New members make a contribution to our 501c3 when they join. After the bills to provide our services have been paid, a commission is paid to the HirePatriots member that introduced the new member to our association.
The Chairman of Patriotic Hearts and the CEO of the HirePatriots program is our founder, Mark Baird. Warren Schroefel is the Co-Chairman of the Board. Both have decades of experience as entrepreneurs, leaders and CEO's. A disability kept Mark from serving in the US military, after he joined the Marines in 1967. Warren Schroefel served in the US Marine Corps in the 50s and 60s.
Contact
On the map